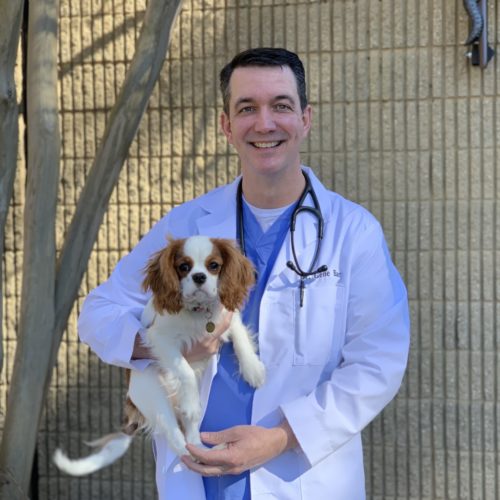 Dr. Bauer was born in Harrisonburg, Virginia, and then raised in central New Jersey. The Shenandoah Valley lured him back for his college years, where he earned his undergraduate degree in biochemistry from Virginia Tech. After spending summers working for a local veterinarian, he was excited to gain entry to, and ultimately graduate from, the Virginia-Maryland Regional College of Veterinary Medicine in 1999. He chose Maryland as a perfect place to settle, in part due to its proximity to friends and family.
Dr. Bauer has been practicing at Bay Country since 2004 and lives in Annapolis. He shares a home with his wife, Sarah, and their Cavalier King Charles Spaniel, Lucy. Be sure to wave if you see them running in the neighborhood. Dr. Bauer's special practice interests include challenging skin cases and soft tissue surgery. When he's not at the office, he enjoys camping and hiking with Sarah, a round of golf with friends, and rooting for the Hokies.
Dr. McLean grew up in Harford County, Maryland, and is very pleased to be back in her home state after practicing for several years in Virginia. After receiving her undergraduate degree from Barnard College, Dr. McLean worked as a veterinary technician in Manhattan for several years before deciding to return to school for her DVM. Dr. McLean attended Ross University, and completed her clinical studies at Purdue University.
Outside of work, Dr. McLean enjoys sailing, kayaking, and running. Dr. McLean lives in Stevensville with her husband, Jordan (who is also a veterinarian), pit bull Penny, 3 yorkies, and 5 bunnies (if you ask to see photos, she will gladly show you thousands of them!).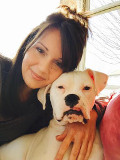 Dr. Carrie Poff joined our Bay Country family in December 2015. She grew up in Fincastle, Virginia, surrounded by horses, farms and a menagerie of pets.
Dr. Poff attended Virginia Tech and graduated with an undergrad degree in Biology, and worked several years as a veterinary technician before returning to school to become a veterinarian. She obtained her DVM in 2005 from Virginia-Maryland Regional College of Veterinary Medicine, and practiced in Virginia and New York before settling in Crofton, Maryland. She has experience in general practice, shelter medicine, surgery and emergency medicine.
When Dr. Poff isn't caring for your fur babies she enjoys crocheting, church activities and spending time with her family, friends and their sweet and quirky boxer Maizy.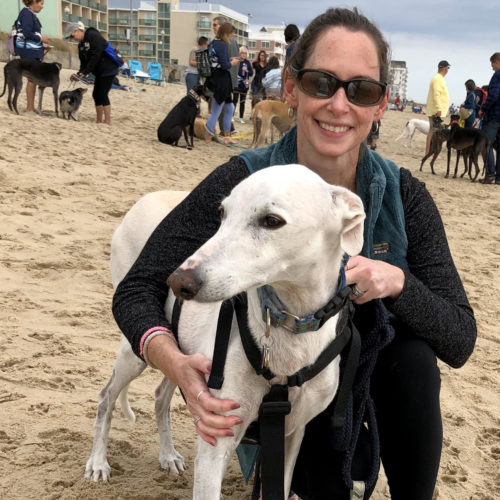 Dr. Sabella joined the Bay Country team in 2017. She received bachelors degrees from the University of Virginia and Metropolitan State College of
Denver in English and Biology respectively, and earned her Doctor of Veterinary Medicine degree from Colorado State University.
Dr. Sabella also completed an internship in emergency medicine and critical care at Anne Arundel Veterinary Emergency Clinic and attained her
certification in canine rehabilitation and physical therapy from the University of Tennessee.
In her spare time, Dr. Sabella enjoys teaching Pure Barre, writing educational articles for PetCo, training her horse, Annie, and spending time with her dogs, Trix, Pringle, and Taco. Her special interests include: emergency medicine, critical care, geriatrics, physical therapy, community outreach, and animal welfare.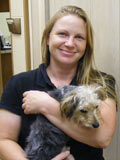 Dr. Smith grew up in Takoma Park, Maryland. She attended the University of Massachusetts at Amherst, where she received an undergraduate degree in animal science. She then attended Virginia-Maryland Regional College of Veterinary Medicine, graduating in 1999.
Dr. Smith has been with Bay Country Veterinary Hospital since graduation. She sees dogs and cats, as well as exotics (pocket pets, reptiles, birds, etc). When not working, she enjoys riding and competing in dressage with her three horses. She resides in Highland and is owned by four dogs, three cats, and an assortment of other small animals.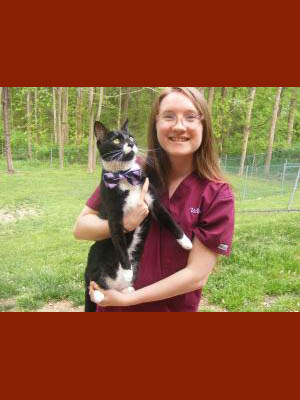 Victoria has been with Bay Country since January 2013 and still works part-time on the weekends; she works full-time at a veterinary specialty hospital. Victoria lives in Glen Burnie with her husband. She loves to spoil her menagerie of pets, and enjoys cooking, watching movies, and volunteering at local animal shelters.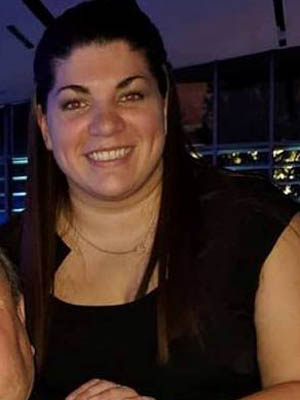 Lindsay has been a part of the Bay Country family since 2005 and became Practice Manager January 2016. She graduated from Stevenson University in May 2012 with a bachelor's degree in biology. In her spare time, Lindsay enjoys spending time with her family and friends, playing sports, going to concerts, and solving sudoku puzzles. She lives in Odenton with her little Yorkie mix, Theodore, and German Shepherd, Dia.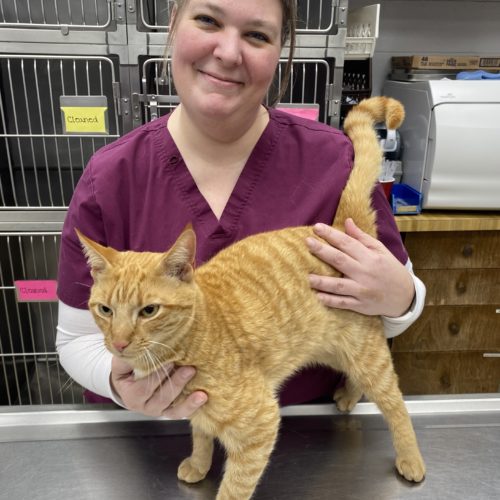 Bridget joined the Bay Country team in April 2015, having started her career in veterinary medicine in 1999. She has a special love and appreciation for angry kitties and has become an expert at handling them over the years. Bridget lives in Annapolis and when she's not pursuing continuing education, she enjoys reading, cooking, gardening, and cuddling her own furry kids.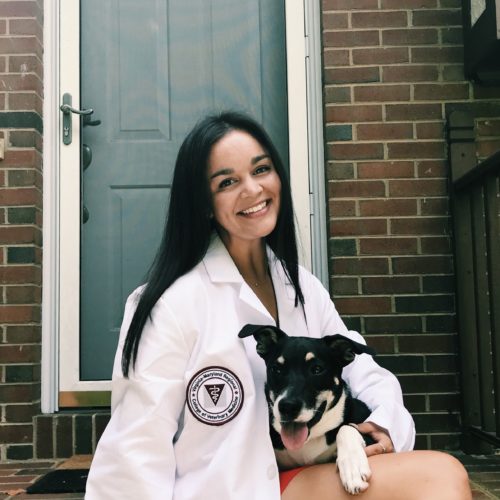 Caroline joined the Bay Country team in June 2019. She is currently a first year student at Virginia-Maryland College of Veterinary Medicine. She is hoping to work with dogs, cats and maybe some exotics after graduation. Caroline says that she loves the opportunity to apply what I'm learning in school on breaks! When not studying or working, she loves to hike with her terrier mix, go to the beach and travel.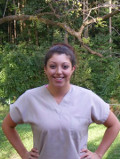 Alyssa has been a part of the Bay Country team since June 2014. She enjoys being surrounded by animals every day at work. Alyssa lives in Pasadena with her significant other, Taylor, and dog Ash. When she isn't working, she enjoys spending time outdoors, catching up on shows through Netflix, and catching up on sleep.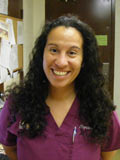 Christina has been a member of the Bay Country family since 2006, and also works at Anne Arundel County Animal Care & Control. She graduated with bachelors degree from University of Maryland and recently obtained an associates degree in veterinary technology. She lives in Annapolis with her husband, two cats, two gerbils, a dog, and a revolving door of foster animals.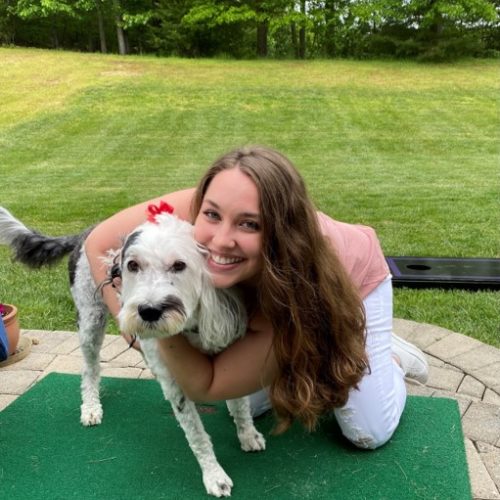 Ellie joined the Bay Country team in June of 2019. She studied Pre-Veterinary medicine and Public Health at the University of Delaware, and is now in veterinary school at the Virginia-Maryland College of Veterinary Medicine. Ellie works at Bay Country on her breaks from school. She hopes to one day become as good of a doctor as the amazing doctors at Bay Country. When not at work or school, Ellie lives with her family in Annapolis, including her Portuguese Water Dog Cleo, and her two cats Milo and Poppy.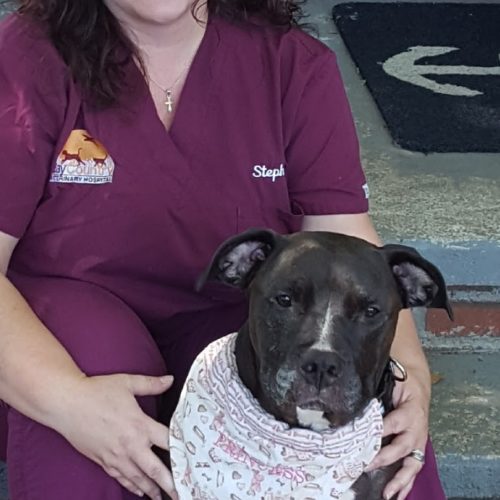 Stephanie rejoined our Bay Country family in October 2012, after having temporarily relocated to Pennsylvania. She's been a Vet Tech since 2005 and enjoys it very much. She also enjoys family time with her husband Steve, daughter Kiley, dogs Princess, Luna, and Sakura, and cat Scooby Doo. Stephanie has a special love for our (sometimes misunderstood) bully breeds.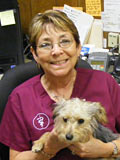 Nancy provided exceptional service to Bay Country's pet patients and their owners since 1978. She enjoys aerobics and gardening in her spare time. She lives in Edgewater with her rescue dog, rescue cat, and several rescue fish. Nancy earned her well deserved retirement in July 2022.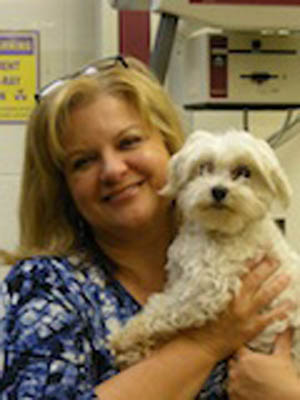 Janet was the Hospital Administrator at Bay Country for 12 years. She was recently promoted to Regional Director of Operations for Blue River Pet Care. Her previous experience includes 15+ years of management roles in human hospitals, where she was never licked in the face by patients. She has three grown children and two little dogs, Alvin and Simon.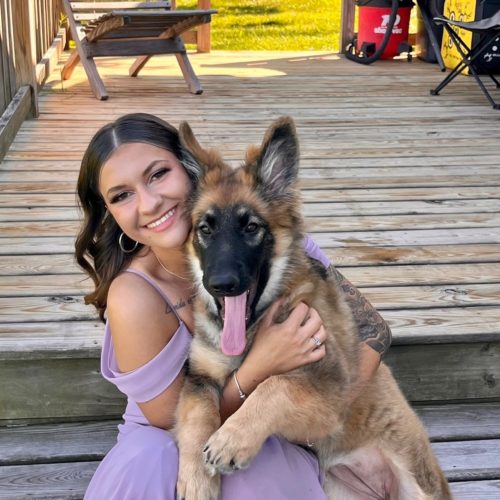 Taylor joined the Bay Country team in November 2022. She attended Gannon University and earned a Bachelor's degree in criminal justice in hopes to be a humane officer one day. Taylor also volunteered at the Erie Humane Society in her hometown of Erie, Pennsylvania. Taylor lives in Pasadena with her boyfriend and their two dogs and three bunnies.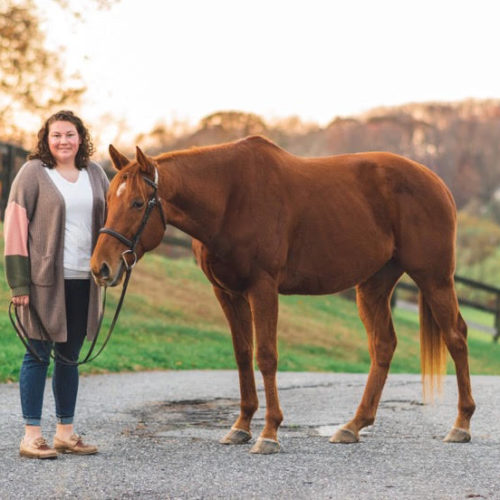 Alix is a Crownsville native and an Army veteran. After serving her country she returned to the Crownsville area and joined the Bay Country team in 2021. When not working she can be found on her family's hobby farm caring for her chickens and goats, riding her horse or reading a book with one of her cats.